Yoddha - (Financial services initiative for Armed Forces)
Bharti AXA comes out with a plan which is especially created for the one who protect us. A plan for the armed forces that covers war and war-like risks. Protecting the protector as we recognize the importance and value of their work.
Ask an Advisor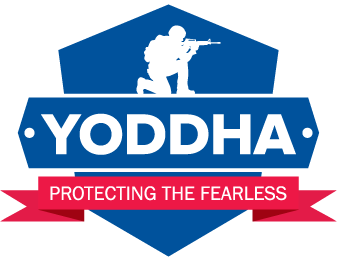 About Yoddha
Yoddha is an initiative with the sole aim of providing an ethical, transparent and cost-efficient platform which addresses life insurance and savings needs of the armed forces, paramilitary forces and police forces.
Yoddha Sales model
Yoddha sales team consists of ex. Armed forces personnel who understands the financial needs of defence and paramilitary persons and provide suitable financial solutions and they will go through extensive financial training to understand forces and how things work in forces.
What can I look for? (USPs)

We cover all war and warlike risks

Preferred Claim services for defence services

By the defence forces for the defence forces" Key sales team from defence background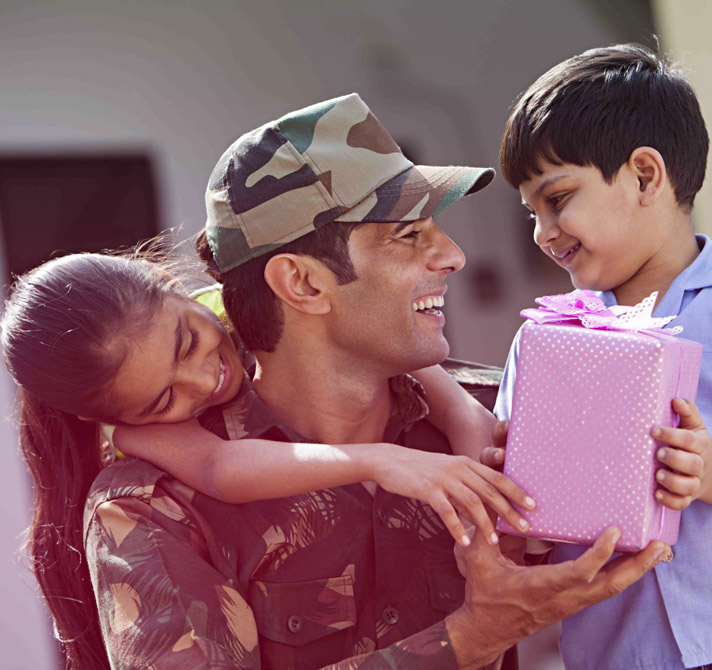 Yoddha – A unique platform for Defence Forces
Covering war and warlike risks
Convenience of renewal payment through ECS, Direct Debit, Branch Servicing, Net-banking, MPOS
Enhanced and personal after-sales service by highly trained sales and ex-servicemen team
Facility to service your policy through 260 Branches Pan India in almost all cantonment areas
Simplified issuance process to cater to needs of Defence personnel
Distinguished and specialized delivery of policy packs
Products we offer for our Armed Forces
Yoddha - Claims Services
Minimal documentation - bringing in more convenience while catering to the needs of the Defence, paramilitary & police personnel
In cases of Casualty in field locations , initiation of claim processing based on Initial occurrence report & DO letter from Commanding officer/ equivalent
Faster claim processing - record of one of the best claim settlement ratios in the industry
Download Brochure