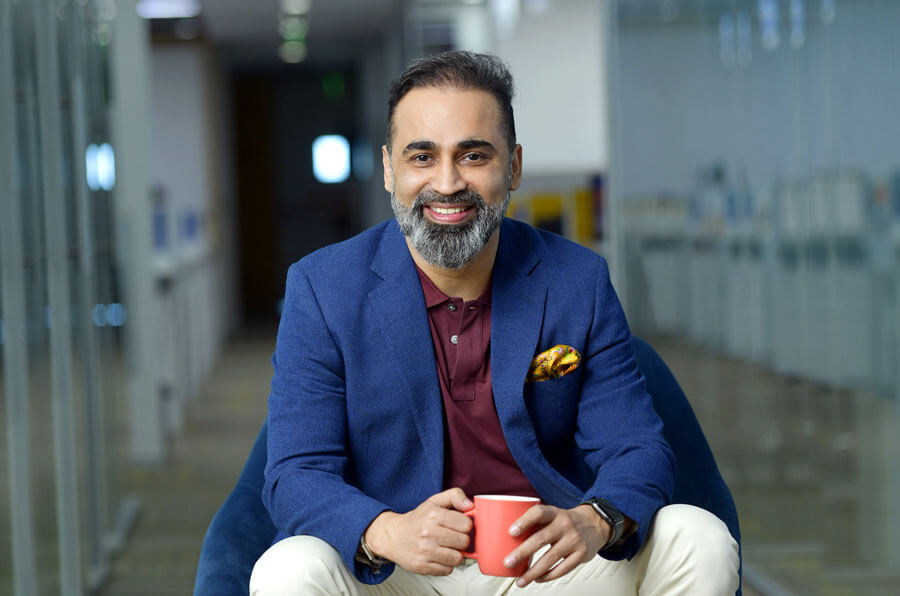 At Bharti AXA, our focus is to develop promising talent and ensure they unlock their potential as professionals. We have programs to provide growth to the next level, so their own profile is enhanced and they contribute to the organisational goals fulsomely.
Parag Raja Managing Director & Chief Executive Officer
Ready to create your own growth story at Bharti AXA?
You can join Bharti AXA as an Advisor or as an Employee, each career track gives you the opportunity to grow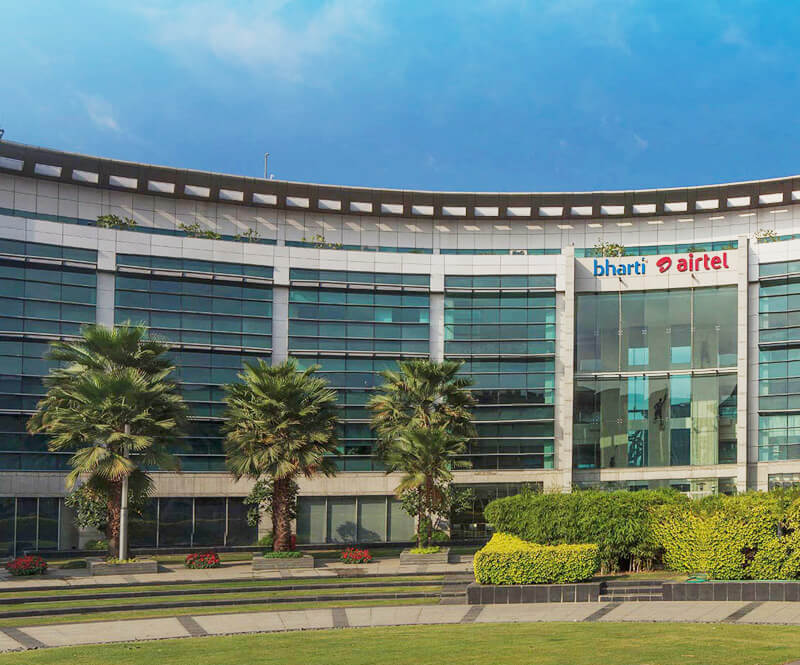 Who we are
Bharti AXA brings together strong financial expertise of the Paris-headquartered AXA Group and Bharti Enterprises - one of India's leading business groups with interests in Telecom, agricultural business and financial services. Presently, the joint venture has a 51% stake from Bharti Group and 49% stake from AXA, in line with the regulatory framework on ownership in the Insurance sector.
5,604+
employees that
spans
generations:
Life at Bharti AXA
Being a part of Bharti AXA Life means being a part of a community of smart and ambitious people.
Bharti AXA Life Insurance's Employer Branding Journey
Bharti AXA Life Guaranteed Income Pro - College Education
#DoTheSmartThing
Bharti AXA Life Insurance prides itself on championing inclusivity in the workplace. Our Head of HR, Jai Balan, believes it is imperative to create space for diverse voices within organizations, because inclusivity begins with diversity of thought.
Bharti AXA Life Insurance's Employer Branding Journey
Bharti AXA Life Insurance's Employer Branding Journey
Bharti AXA Life Guaranteed Income Pro - College Education
#DoTheSmartThing
Bharti AXA Life Guaranteed Income Pro - College Education
#DoTheSmartThing
What our people feel
"
Spending more than 12 years in the organization, I can categorically say that it's been most rewarding experience and best learning years of my car...
Deepak Bhakat
Regional Training Manager(Agency), Jamshedpur
"
It has been a wonderful 14 years journey with Bharti AXA Life till now with full of extra-ordinary learning and growth opportunities along with som...
Kamleshwar Prasad
Senior Business Analyst (Direct Distribution), Delhi
"
It's been 12.5 years with Bharti Axa Life now. Completing more than a decade with Bharti Axa Life has been one of the most memorable experiences. I...
Ajay Phoolchand Vaishya
Senior Manager, Distribution Operations
"
I have been working for Bharti AXA for more than 10 years now and have a great learning and working experience. Bharti AXA has helped me grow profe...
Yogesh Chalke
Senior Manager – Information Technology
"
I joined Bharti AXA Life in 2008 and for all these 12 years, I have put my heart and soul to whatever I do. For any enterprise to flourish, a...
Sumantha N Shankar
Senior Regional HR Manager (South)
"
There are some magical numbers in life to remember and I surely consider completing this milestone of 10 years with Bharti AXA Life as something to...
Avisek Ghosh
National Training Manager, Direct Distribution
"
I really feel blessed and honored to be associated with Bharti AXA Life since its inception! The best part of being associated with the compan...
Amit Kumar Motwani
Motwani, Associate Zonal Head, Agency (East)
"
I have been associated with Bharti AXA Life for 13 years now & each day has inspired me to go the extra mile, work with new ideas & thought...
Nitin Garg
Cluster Manager-Branch operations (Delhi)
Why join us?
Total Rewards
Attractive Incentive Structure
Flexi-Pay policy
Recognition of extraordinary performance and behaviors
Long Service Award policy
Benefits
Best-in-Class Group Medical Coverage with industry first features
Parental Leaves – Maternity, Paternity, Adoption & Surrogacy
Examination leaves to encourage & support employee development
Wellbeing leave & reimbursement for vaccination
Learning & Development
Employee friendly Learning Management Systems
Trainings & Certifications through collaboration with reputed institutes & vendor partners
Training needs identification & training passports
Knowledge sharing platforms for Subject Matter Experts
Work Environment & Culture
Focus on employee well being
Multiple Listening posts – AMBER, employee NPS, CEO Connect
Engagement Programs, celebrations and town-halls to establish employee connect
Open culture with approachable leadership where employee's ideas and suggestions are valued
We care
#wecare for everyone who cares for us
At a time when uncertainty surrounds us, we wanted our employees to know that we are there for them. Through our new initiative, #WeCare, our employees and their families can rely on us to take care of them during this pandemic. Bharti AXA Life Insurance believes that together, we can sail through these challenging times.
Vaccination drive with Delhi
The health and happiness of our employees is paramount to us. To keep our promise to safeguard them at all times, we commenced our exclusive COVID-19 vaccination drive today. Aimed at protecting our employees and their families, this drive saw a huge turnout. We are grateful to all those who came out to secure themselves and their loved ones.
Let's #Unite2FightCorona
It has never been easier to save lives and be a hero. All you have to do is simply stay at home. Protect yourself, and your loved ones by only going out when absolutely necessary. Even then, remember to maintain social distance, use sanitiser and wear a mask.