Board of Directors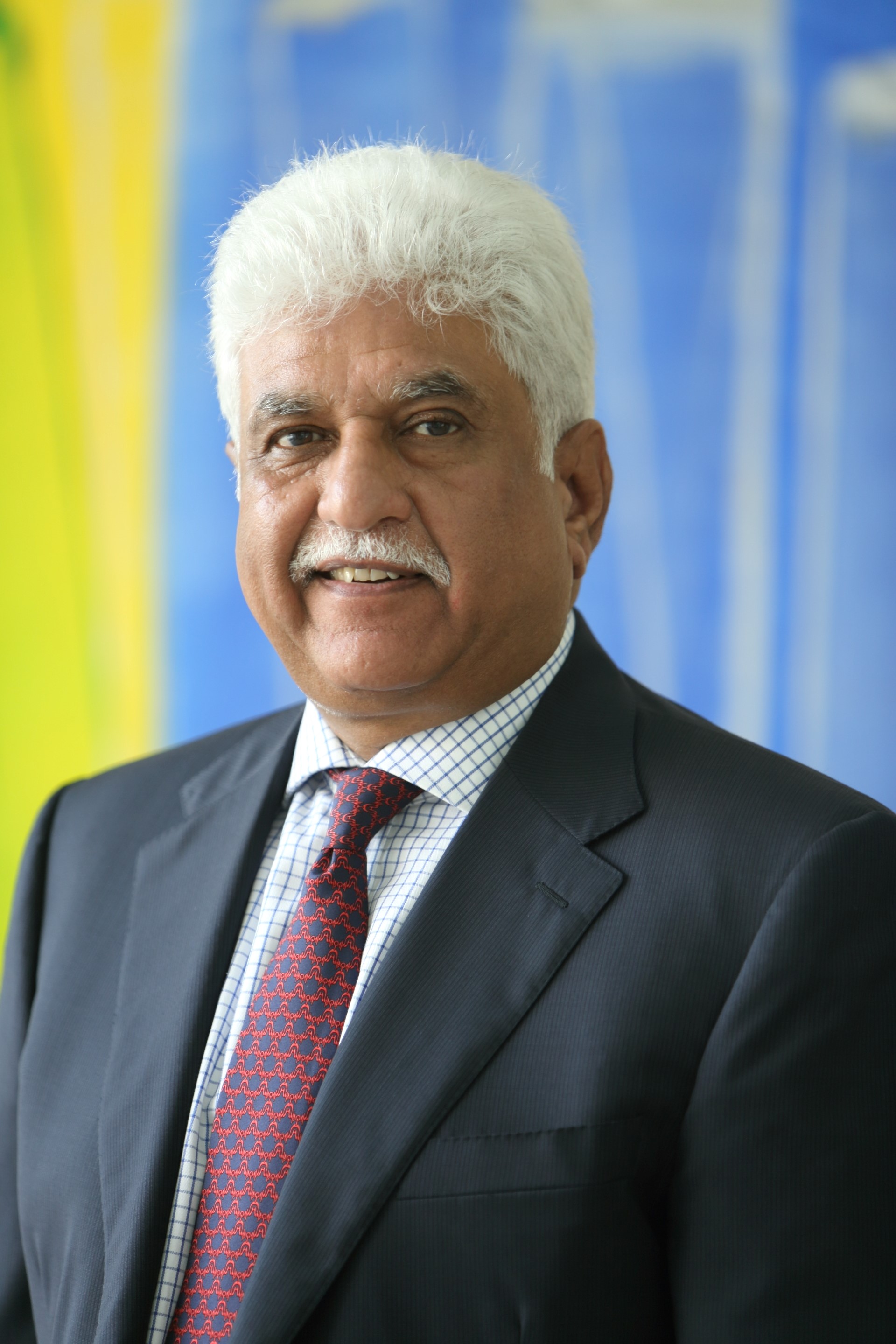 Mr. Rakesh Bharti Mittal
Chairman and Non-Executive Director
Rakesh Bharti Mittal is the Vice-Chairman of Bharti Enterprises, one of India's leading business groups with interests in Telecom Services, Telecom Infrastructure & Devices, Space Communications, Insurance, Agri-Processed Foods, Real Estate and Hospitality. He is the Chairman of Del Monte Foods and Bharti Axa Life Insurance. He is also a Non-Executive Director - Bharti Airtel and Managing Director - Bharti Realty Limited.
Bharti Airtel, the flagship company of Bharti Enterprises, is a global telecommunications company with operations in 17 countries and ranks amongst the top three mobile operators globally. One of the largest integrated telecom providers in India and Africa, Bharti Airtel serves over half a billion customers across its operations.
Rakesh served as the President of CII for the year 2018-19. He is the Co-Chair of the India-Uzbekistan Business Council and a member of the India-UK CEO Forum, CII Australia India Business Champions, India-Japan Business Leaders' Forum and the India Pakistan Joint Business Forum. He is a Member of the Governing Board at the Centre for Policy Research (CPR) and a Life Member of ICRIER. He is a Member of the Founding Circle of Centre for Social and Economic Progress (CSEP, formerly Brookings India).
A passionate advocate for quality education, Rakesh has been associated with primary, secondary, advanced and technical education through multiple roles. He is a member of the Board of the Indian School of Business (ISB), Chairman of the ISB Mohali Campus Advisory Board and Chairman of the Advisory Council of the Bharti Institute of Public Policy, ISB. He is also a Member of the Board of Trustees at Plaksha University. Rakesh is the Co-Chairman of the Advisory Board of Bharti School of Telecommunication Technology & Management at IIT Delhi. He is a Member of the All India Board of Studies for PG Education & Research in Engineering & Technology (AIB-PGERT).
The group's philanthropic arm, Bharti Foundation operates 173 Satya Bharti Schools as well as supports approx. 700 government schools under the Quality Support Program to ensure holistic education. Since inception, nearly 4.5 lakh underprivileged children in rural India have benefitted from programmes run by Bharti Foundation.
Rakesh has been awarded the Honorary Doctor of Civil Law Degree by Newcastle University, UK. He has served as the Honorary Consul for Republic of Sierra Leone in India from 2014 to 2020. He is a recipient of the prestigious 'Horasis – Indian Business Leader of the Year 2016 Award' and 'Institute of Engineers Award 2004'. He has received the 'Lifetime Achievement Award' from S.C.D. College, Ludhiana and was recognized as a Distinguished Alumni of J.C. Bose University of Science & Technology, YMCA, Faridabad.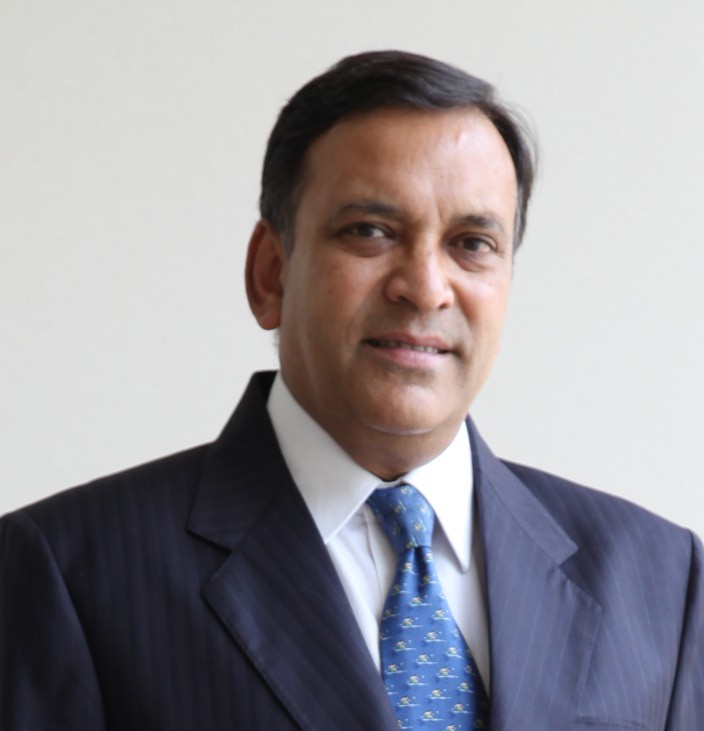 Mr. Akhil Kumar Gupta
Non- Executive Director
Akhil is the Vice Chairman of Bharti Enterprises. He has played a pivotal role in Bharti's phenomenal growth right since inception - both organically and by way of various acquisitions.
He has led the formation of various partnerships for Bharti with leading international operators like British Telecom, Telecom Italia, Singapore Telecom and Vodafone in addition to induction of leading financial investors like Warburg Pincus, Temasek, KKR, Qatar Foundation Endowment, AIF and Sequoia among many other Private Equity funds. He has also been instrumental in raising several billion dollars by way of project finance for the Group over the years from global banks, bond markets and Export Credit Agencies (ECAs).
He has conceptualized and implemented the transformational initiatives that include the outsourcing deals undertaken by the group in the areas of Information Technology (IT) with IBM and Network Management. He has also been responsible for the separation of passive mobile infrastructure and forming Indus Towers - a Joint Venture with Vodafone and Idea, which is one of the largest tower companies in the world and is a unique example of collaborating at the backend while competing at the front end.
In 2010, he was instrumental in the acquisition of Zain Group's mobile operations in 15 countries across Africa.
He has also spearheaded the successful public listings of Bharti Airtel (2002), Bharti Infratel (2012) and Airtel Africa (2019) and has been instrumental in introducing Global benchmarks like full Quarterly audits and transparent Quarterly reports to provide all relevant information to investors & stakeholders. Consequently, Bharti Airtel and Bharti Infratel have been constantly awarded highest ratings for Corporate Governance and are acknowledged globally for highest standards of ethics.
He is currently the Chairman of DIPA (Digital Infrastructure Providers Association), President of TSSC (Telecom Sector Skill Council), member of the Advisory Committee on Service Providers of Insolvency and Bankruptcy Board of India, member of Sub Committee of Insolvency Law Committee, Government of India, member of CII Task Force on Insolvency and Bankruptcy and member of CII National Committee on Telecom & Broadband.
He is also on the board of a prominent E-Commerce company – Snapdeal and has played an active part in its turnaround.
He represents the Indian Telecom Industry and Bharti regularly at various forums and important seminars in India and abroad.
He is a Chartered Accountant by qualification with over 40 years of professional experience. He has also done an "Advanced Management Program" at the Harvard Business School in the year 2002.
He is the recipient of numerous awards which include ET Telecom Lifetime Achievement Award, Voice&Data Lifetime Contribution Award, EY Entrepreneur of the Year Award as an Entrepreneur CEO, CA Lifetime Achievement Award by ICAI, Lifetime Achievement Award by Amity University, CEO of the Year award at National Telecom Awards, CA Business Achiever award by ICAI, Asia Corporate Dealmaker award at the Asia Pacific M&A Atlas Awards, Best CFO awards in multiple categories by CNBC–TV18 and induction to Hall of Fame by CFO India.
His book 'Some Sizes Fit All' on management has been recently published by Penguin Random House.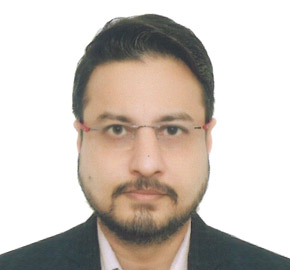 Mr. Harjeet Kohli
Non-Executive Director
Mr. Harjeet Kohli serves as the Director of the Company since 29th August, 2016. Harjeet is a part of Bharti Management Board and drives the strategic aspects of businesses, across Bharti Airtel & other group businesses, by focusing on Strategy, business development, inorganic build-outs, M&A, capital allocation, partnerships, strategic capital sources, corporate finance, capital structure, equity, investor management (private & public), investments, risk management. He also plays the role of Business Sponsor driving core delivery & value creation for Airtel payments bank, Airtel money Africa, consumer & real estate businesses of the group.
Starting as a corporate & investment banker & finance professional leading into business roles, Harjeet has ~26 years of work experience. As the Jt Managing Director of Bharti Enterprises, Harjeet also serves as a Director on the Boards of Bharti Enterprises Limited, Indus Towers, Nxtra Data Centers, Airtel Payments Bank India, Airtel Money Africa, Bharti AXA Life Insurance Company Limited, Bharti Realty Limited, Del Monte Foods India, and Bharti Land amongst others. Prior to this role, Harjeet has served as Group Director for Airtel and Bharti group; Director - Finance Bharti group, CFO - Bharti Enterprises, Group Treasurer and Head of Investor Relation of Bharti Airtel and has worked on several strategic projects for Bharti group, across strategic expansion, large scale acquisitions, divestitures, IPO, QIP, Rights, buybacks, secondary sales, capital markets debt, equity market – across listed companies (Airtel/Infratel/Airtel Africa Plc) & including business/franchise deals in Insurance, foods, real estate et al.
Prior to joining Bharti group in late 2008, he had 12 years of corporate & investment banking experience at Citibank, across business build-outs, product head, structuring, sales, relationship management, capital markets & full P&L based market management. Working across diverse industries and businesses he has been a trusted advisor for corporate clients across their strategic intervention needs, organic and or inorganic and across value curation, creation, enhancement and or illumination. Apart from a leadership program from Harvard in 2014, Harjeet is an MBA in Finance from University of Delhi, Faculty of Management Studies and a Mechanical Engineer from Delhi College of Engineering, University of Delhi.
Individually, early stage investing is also an equal passion for Harjeet. He is also part of India Angel Network and other early stage platforms, mostly as investor and selectively as mentor as well. And along with his wife Shilpa, serves with SVP India, a philanthropy organization, as the Chapter Chairperson for SVP's Delhi NCR Chapter.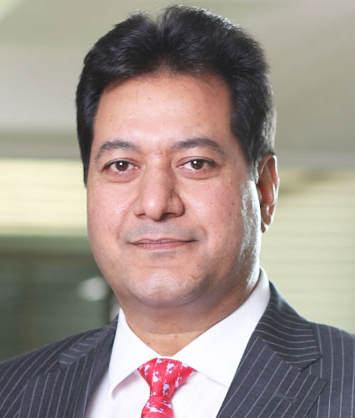 Mr. Rajesh Sud
Non-Executive Director
Mr. Rajesh Sud is a Non-executive Director in the Company since 28th August 2019. He is also the Managing Director of Bharti Life Ventures Private Limited.
Mr. Sud was a founder member of Max Life Insurance since 2000. He took over as CEO & Managing Director of Max Life Insurance in 2008 and accomplished rapid transformation by raising Max Life to 4th largest private life insurer and the largest non-bank promoted private life insurance company in India. Mr. Sud led Max Life Insurance as its Executive Vice Chairman and Managing Director till December 2018 and was also the Chairman of Max Bupa Health Insurance and Max Skill First, a training and skilling company.
As a part of the founding management team, Mr. Sud established successful multichannel distribution architecture and created a differentiated brand positioning for Max Life through its focus on people, processes, quality and training. As the Chairperson of Max Bupa Health Insurance, he played a pivotal role in realizing the Company's mission to help people live healthy and happy lives. As the Chairperson of Max Skill First, the Company added to the organizational capabilities across corporates by delivering best-in-class skill development programs in areas of frontline sales and services.
Prior to joining Max Life Insurance, Mr. Sud was associated with Esanda Finance India as Managing Director & CEO, a subsidiary finance company of ANZ Grindlays Bank and was the Head of Asset Finance at ANZ Grindlays Bank. He started career at Bank of America and was a key member of the team that created a successful Consumer Banking franchise in India and was an integral part of the team that transited that business to ABN Amro Bank, upon its sale in 1999.
Mr. Sud is a post graduate in Marketing and Finance from Faculty of Management Studies, Delhi University and has completed Advanced Management Program from Wharton Business School, USA. He mentors select start up CEOs and a technology focused Venture Capital fund and is also the founding member and past President of The FMS Forum, a not-for-profit organisation dedicated towards improving management education.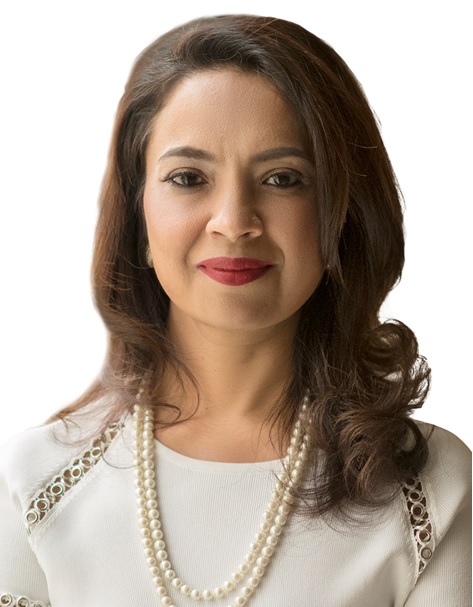 Ms. Niharika Yadav
Non-Executive Director
Ms. Niharika Yadav is the President Director of PT AXA Financial Indonesia since 30 April 2019. She is responsible for leading AXA Financial Indonesia to achieve a sustainable and professional agency network and to develop partnerships and grow the AXA direct businesses. Niharika has more than 10 years' experience in the field of insurance, driving distribution and performance strategy around the region with focus on SEA countries during her role in Hong Kong in the regional AXA office.
Niharika began her career in the year 1999 with Bharti Airtel Limited as Deputy General Manager, in the Business planning & Analysis team. Before moving to Indonesia in 2018, Niharika, as the Director of Distribution Hub in AXA Asia, was responsible to deliver on the strategy and transformation programs to the local entities and help to execute the strategic priorities at an organisation level which included Digital transformation, Sales force effectiveness and MDRT strategy.
She Joined AXA Indonesia as CEO in 2019 and led the Agency, Partnership and Tele-Marketing business for AXA Indonesia. Niharika has professional certificates based on her achievements at AXA Regional, including the AXA Pride Award from AXA India CEO and AXA Switch Award from AXA Asia CEO on successful transformation projects to help the entities grow.
Niharika has graduated from Maharshi Dayanand Saraswati University, India and Business Management Post Graduate Diploma from Fore School of Management, New Delhi. She has also received certification in Data Science and High Performance collaboration – Leadership, Teamwork and negotiation.
Across her career, Niharika has won several awards comprising of The Best CEO Employee's Choice Award 2020 category Life Insurance with 5-10 T Asset dari The Iconomics, Best Inspiring & Creativity Women Award 2020" from Majalah Penghargaan Indonesia, Most Innovative Women Award 2020 for category "Most Innovative Women in Business 2020" presented by National Award Foundation, Best CEO 2020 for Increasing Insurance Literacy and Awareness by Warta Ekonomi and Indonesia Most Powerful Women 2020" from HerStory (Warta Ekonomi Group) amongst others.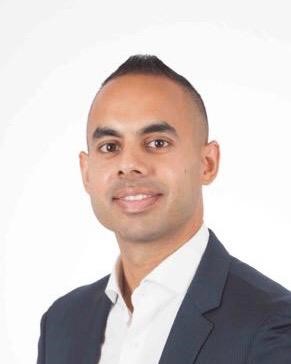 Mr. Rodney I. Coelho
Non-Executive Director
Mr. Rodney I. Coelho is the Strategic Development Officer of AXA Asia Markets and also the President Commissioner of AXA Financial Indonesia since August 2018.
Rodney began his career in the year 2004 with Manulife Canada Individual Insurance as a Senior Actuarial Associate, Pricing and thereafter held various leadership positions in Manulife for a period of 14 years before joining AXA.
Rodney has completed his Bachelors in Mathematics from the University of Waterloo, Canada, and also holds a Major in Actuarial Science. He is also a holder of FSA and FCIA certifications.
Ms. Celine Callard Stumpf
Non-Executive Director
Ms. Celine Callard is Strategic Development Officer for INM Asia and Chief of Staff, Singapore since January 2020. She has got more than 20 years of rich experience in Corporate Finance, Business Strategy, Strategy Development, Emerging Markets, Project Management, Actuarial Science, Risk Management, Reinsurance and Mergers & Acquisitions.
Celine began her career in 2000 with AXA Group as Pricing and Offer Actuary, P&C and served at various positions from 2000 to 2019. In 2017, she became the Head of Strategy, Corporate Development and Innovation team. She is also Member Board of Directors of Bao Minh Insurance Company since July 2020.
Celine is Certified actuary from French Institute of Actuaries and currently she is pursuing International Director Program from INSEAD.
Mr. Bharat Sumant Raut
Independent Non-Executive Director
Mr. Bharat Sumant Raut is an Independent Non-Executive Director in the Company since 31st March, 2010. He serves as an Independent Director of IDFC AMC Trustee Company Limited, Non-Executive & Independent Director of Grindwell Norton Ltd. and Bharti Axa General Insurance Company Limited. He also serves as a Trustee Director of IDFC Asset Management Company Limited and as a Director of Universal Medicare Private Limited, IDFC Pension Fund Management Company Ltd., Geltec Private Limited, I-Flex Solutions Trustee Company Limited and Tuscan Ventures Private Limited. Mr. Raut holds bachelor's degrees in law and commerce from the University of Bombay. He is a Chartered Accountant and a fellow member of ICAI. He was associated with Sharp and Tannan, Chartered Accountants as a partner, with Price Waterhouse, Chartered Accountants as a partner and with B S R & Co. LLP, (originally Bharat S Raut & Co.), Chartered Accountants and BSR & Associates LLP (originally BSR & Associates), Chartered Accountants, as their founding partner. Since 2006, he is a member of the Bar Council of Maharashtra & Goa, and has been practicing as an advocate.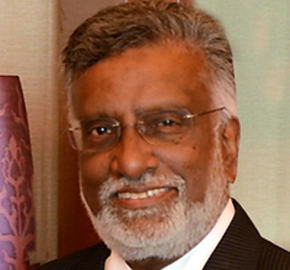 Mr. Jitender Balakrishnan
Independent Non-Executive Director
Mr. Jitender Balakrishnan is an Independent Non-Executive Director of the Company since 1st June, 2010. Mr. Balakrishnan has 39 years of experience in varied domains like the financial sector, Oil and Gas, Refineries, Power, Telecom, Airports, Roads, Ports, Steel, Cement, Fertilizers, Petrochemicals, Hotel, Pharmaceuticals and Paper etc. He is skilled in Portfolio Management, Risk Management, Corporate Finance, Banking, and Investment Banking. Mr. Balakrishnan served as an Advisor to various corporates and serves as an Independent Director on the board of Polyplex Corporation Limited, Sarda Energy & Minerals Limited, Bharti Infratel Limited, India Glycols Ltd. and CG Power and Industrial Solutions Limited. Mr. Balakrishnan has graduated in Mechanical Engineering from National Institute of Technology (NIT),Trichurapalli, India and holds a Post Grad Dip in Industrial Management from Bombay University, India.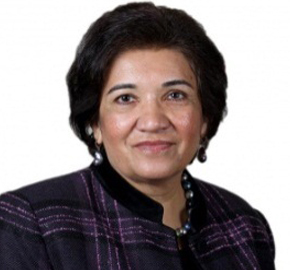 Ms. Uma Ajay Relan
Independent Non-Executive Director
Ms. Uma Ajay Relan is an Independent Non-Executive Director in the Company since 10th February, 2015. Ms. Relan specialises in Consumer Credit and spent much of her career with Citigroup working in multiple geographies, various banking disciplines and diverse product groups. She worked in Dubai for 6 years as head of credit for the Gulf region where she successfully launched the first credit card portfolio in UAE. The bulk of her career has been with Citigroup's consumer business where she was the principal architect of the growth story in several markets across the globe. She has the distinction of being a Level 1 Senior Credit Officer (the most senior credit designation in Citibank) for both commercial and retail lending.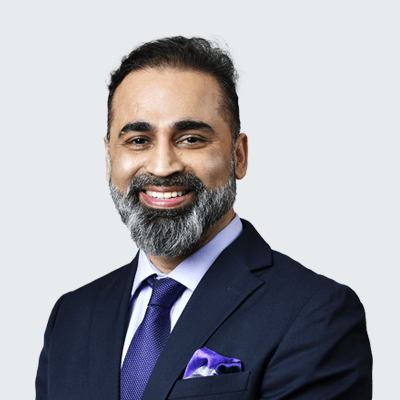 Parag Raja
Managing Director and Chief Executive Officer
Parag Raja is the Managing Director and Chief Executive Officer of Bharti AXA Life Insurance. His career spans more than two decades in distinguished firms such as Aditya Birla Sun Life Insurance, Max Life Insurance, ICICI bank and ANZ Grindlays Limited. He is a Postgraduate in Marketing Management from the esteemed Jamnalal Bajaj Institute of Management Studies, Mumbai. He holds a Bachelor's degree in Commerce from HR College and a Master in Commerce from Sydenham College, Mumbai
Before joining Bharti AXA, Parag was the Chief Distribution Officer at Aditya Birla Sun Life Insurance where he planned and executed the strategic direction for expanding the organization's footprint across the country while spearheading its robust sales growth. He also established a vital Bancassurance relationship with HDFC Bank which went on to be one of the key drivers for Aditya Birla Sun Life's growth. While working with Max Life, Parag was instrumental in building a formidable partnership with Axis Bank to create the largest non-captive and third-largest bancassurance relationship in the country.
He is in charge of leading the company through its next phase of growth and transformation. Parag is a conscientious and result-oriented leader which has been validated by his proven track record in delivering sustainable outcomes.
Parag is in charge of developing the overall strategy for the growth of the organization and for deploying resources to achieve business objectives. He is the public face of the organization and takes significant decisions which determine the direction of the organization's growth trajectory. He plays an integral role in creating and implementing the vision and the mission of the organization. Parag engages closely with the board of directors to define the long term goals for the organization and establish best in class corporate governance practices . He oversees the operations of the organization with the assistance of the entire leadership team. As the principal value enabler, Parag's responsibility is to ensure that the organization delivers value to multiple stakeholders including customers, employees and shareholders.